Review: a Russian feast
Los Angeles is a Yelp town, but even that mega site misses some diamonds.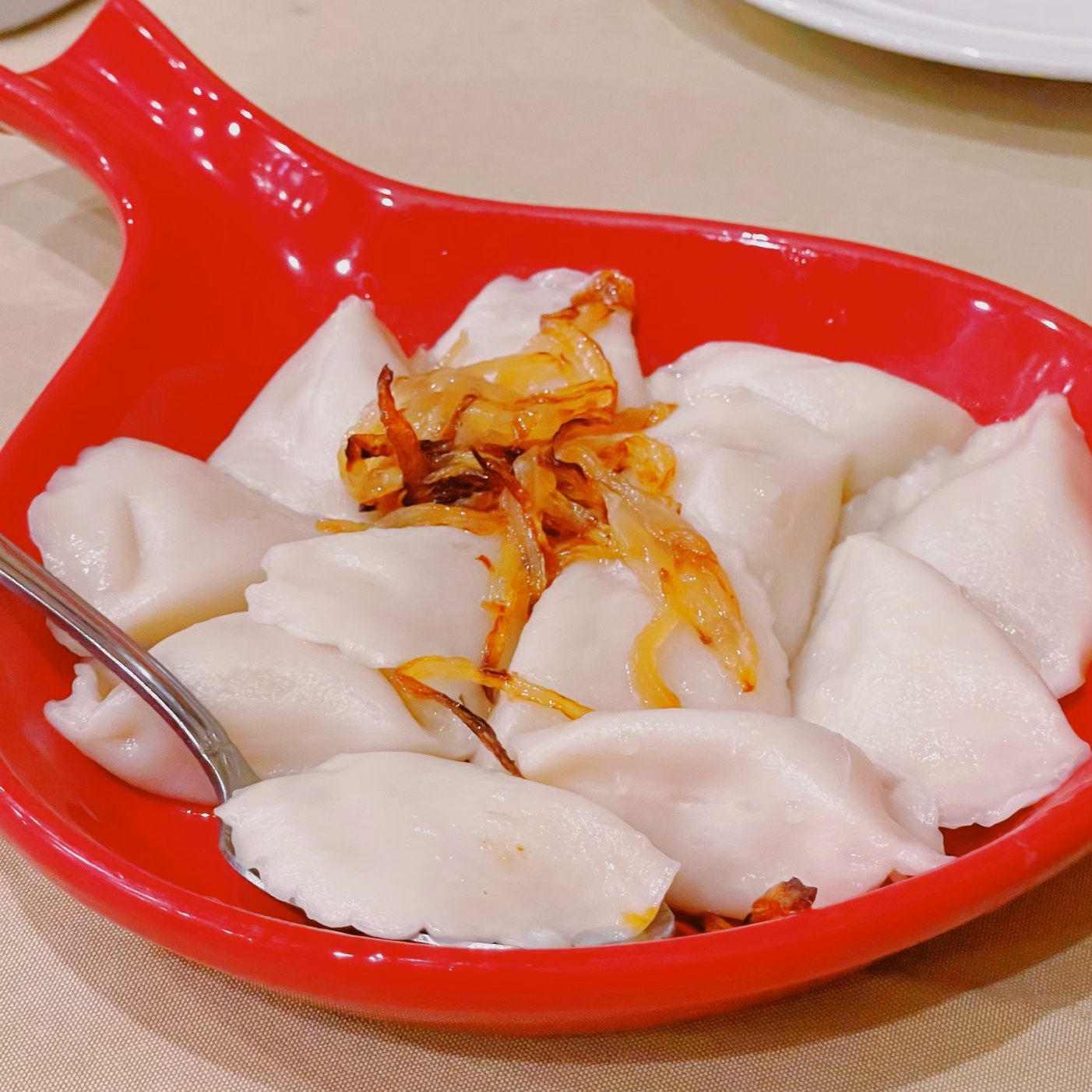 Thank you for reading How to Eat L.A. Going forward, restaurant reviews will be behind a paywall, so please subscribe!
Los Angeles is a Yelp town. I first realized this in New York, scrolling to check out the scene. Restaurants had only dozens of reviews, rather than the hundreds any given venue has in L.A. My first thought was that all the restaurants in New York were middling (and some would say…), but then I remembered that Seattle's restaurants also don't see a lot of action, and that there are so few reviews in, for example, Paris and Berlin that I'm not sure Europeans even know about Yelp.
So, we are Yelpers. Makes sense, Angelenos are chatty. And yet, a person can stumble across a restaurant that serves good food, and has been operating for 30 years, and somehow has fewer than 300 reviews on the dreaded site. It probably can't be explained (it's either good or bad karma), but such is the case with Robert's Russian.
Robert himself will probably be your server, and he's invested in whether you like the food. He will pout if you don't finish your soup. If you ask whether to order something with chicken or beef, he'll give a shrug and say something like, "come on, you want it Russian style." He means choose the beef.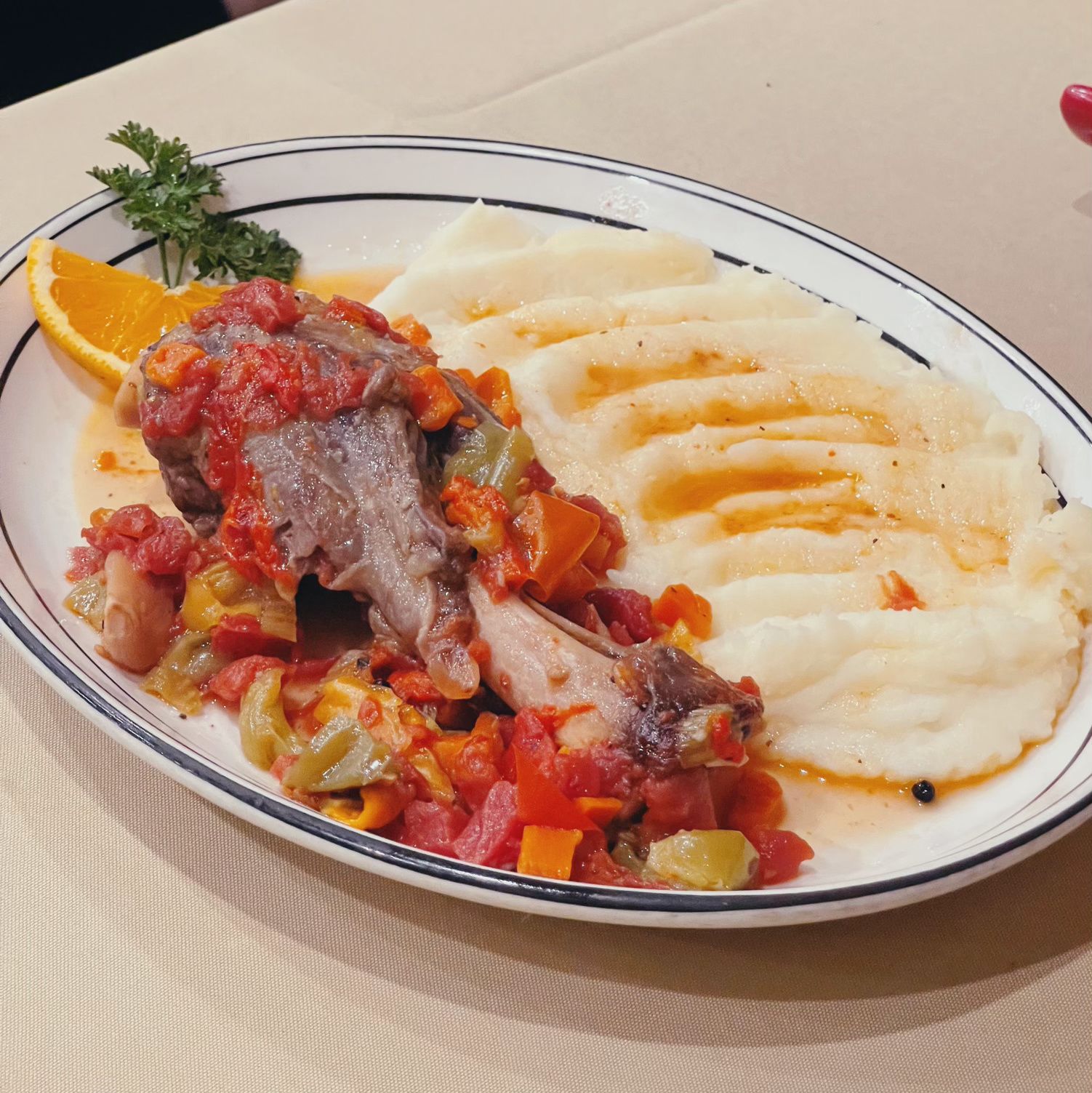 Entrees come with soup or salad and rice, vegetables, and/or potatoes. There are a number of kebabs, but it's more fun to try the specifically Russian dishes that aren't available at a ton of other L.A. restaurants. The "shrimp special" in a garlic cream sauce with mushrooms is so, so heavy, as are many of the dishes at Robert's, so come with an enormous appetite, because if you want something to stick to your ribs, this is a good choice. The beef stroganoff hits all the comfort food receptors, as does the lamb shank with mashed potatoes.
Did you know borscht is Ukrainian and is actually spelled borsch?
I'm a big fan of the "hot appetizers" section of the menu at Robert's. One can taste test a variety of Eastern European dumplings here: vareniki, pelmeni, and khinkali. Vareniki are boiled and filled with potatoes and onions (this is the one), or meat, or cheese, in which case they're served with strawberry preserves. Pelmeni are Russian, filled with chicken or beef (beef, if Robert has his way), and served with sour cream. Khinkali, stuffed with beef and onions, are maybe the most well-known in Los Angeles because they require a bit of a show to eat them, and they remind a lot of people of our beloved xiao long bao (popularized, but not invented, by Din Tai Fung). But I think the pelmeni are the winners. They're delicious as is, but when you get to dip those little guys in sour cream? That's a party.
The salad section leads with Olivier salad, a dish famous enough that it does not get a description on the menu. I do not like it, but I know I am wrong for that, as it's endlessly popular throughout Russia, former Soviet countries, and beyond. The mayonnaise-based melange with chunks of vegetables and meat is, perhaps, the star of the zakuski table, the collection of cold hors d'oeuvres that's widely considered the most culinarily interesting part of a Russian gathering (and maybe the most fun, as you're supposed to knock back vodka shots as often as you take bites of deviled eggs, dumplings, cheeses, pickles, and open-faced sandwiches.)
Though I've always opted for the big platters of hot food whenever I've been at Robert's, you could certainly go the zakuski route and have a great time. The restaurant is prepared for that - every time I've visited, every other table is at least a six-top, always full of revelers, sometimes with kids running around, always with men stepping outside for smoke breaks. (And by spying on my fellow diners, I learned what seems to be the correct way to eat khinkali: grab it by the neck and slurp it upside-down.)
I suspect those huge tables are keeping Robert's afloat since 1991. But you don't have to wait for a special occasion. It's cold, it's time to dip things in sour cream.
-1603 N. La Brea Ave, Los Angeles, CA 90028. (323) 851-4202. robertsrussiancuisine.com.
Thank you for reading How to Eat L.A. Going forward, restaurant reviews will be behind a paywall, so please subscribe!