Eat Here This Weekend: Dumplings and Dessert
Tough time finding great restaurants lately, but these two are gems.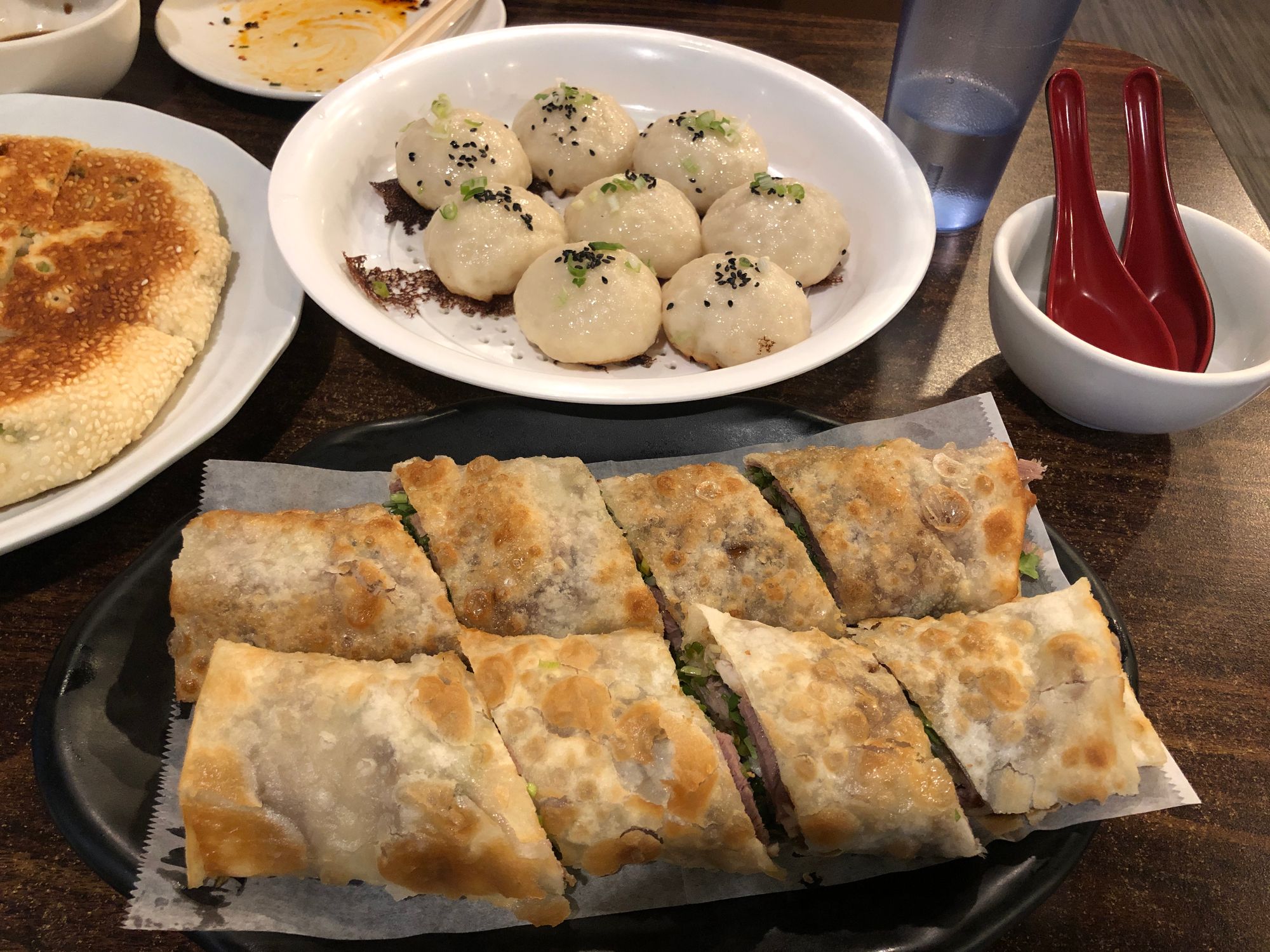 See the map of all How to Eat L.A. picks here.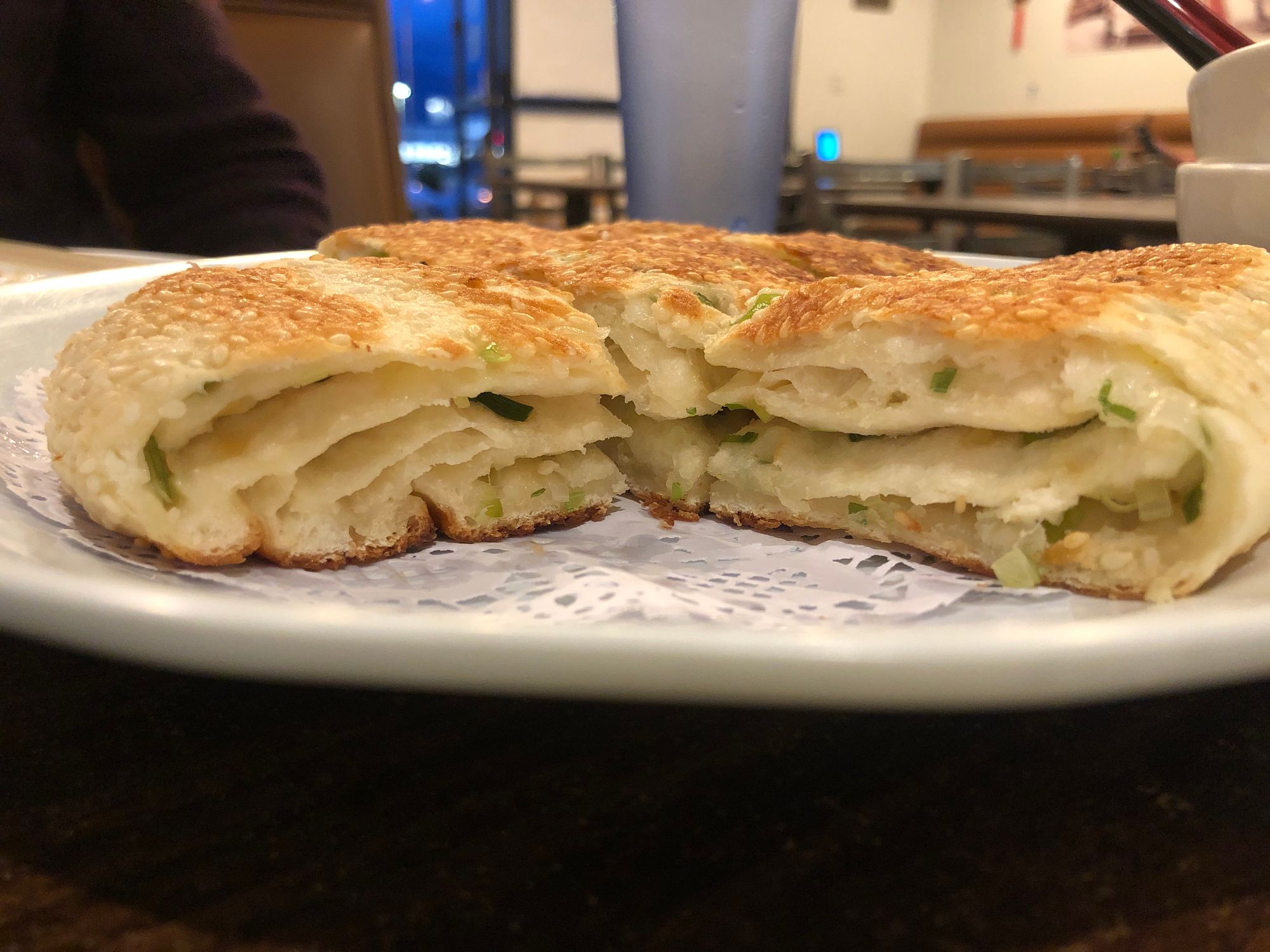 You Kitchen: In the shadow of the quite famous 101 Noodle Express is You Kitchen, which serves a similar but more dumpling-heavy menu. It's fantastic. Though I do wish they wouldn't called the sesame-scallion pancake, pictured above, "Chinese pizza." I've seen multiple groups get confused by that. But it all works out in the end, because it's delicious. (Alhambra)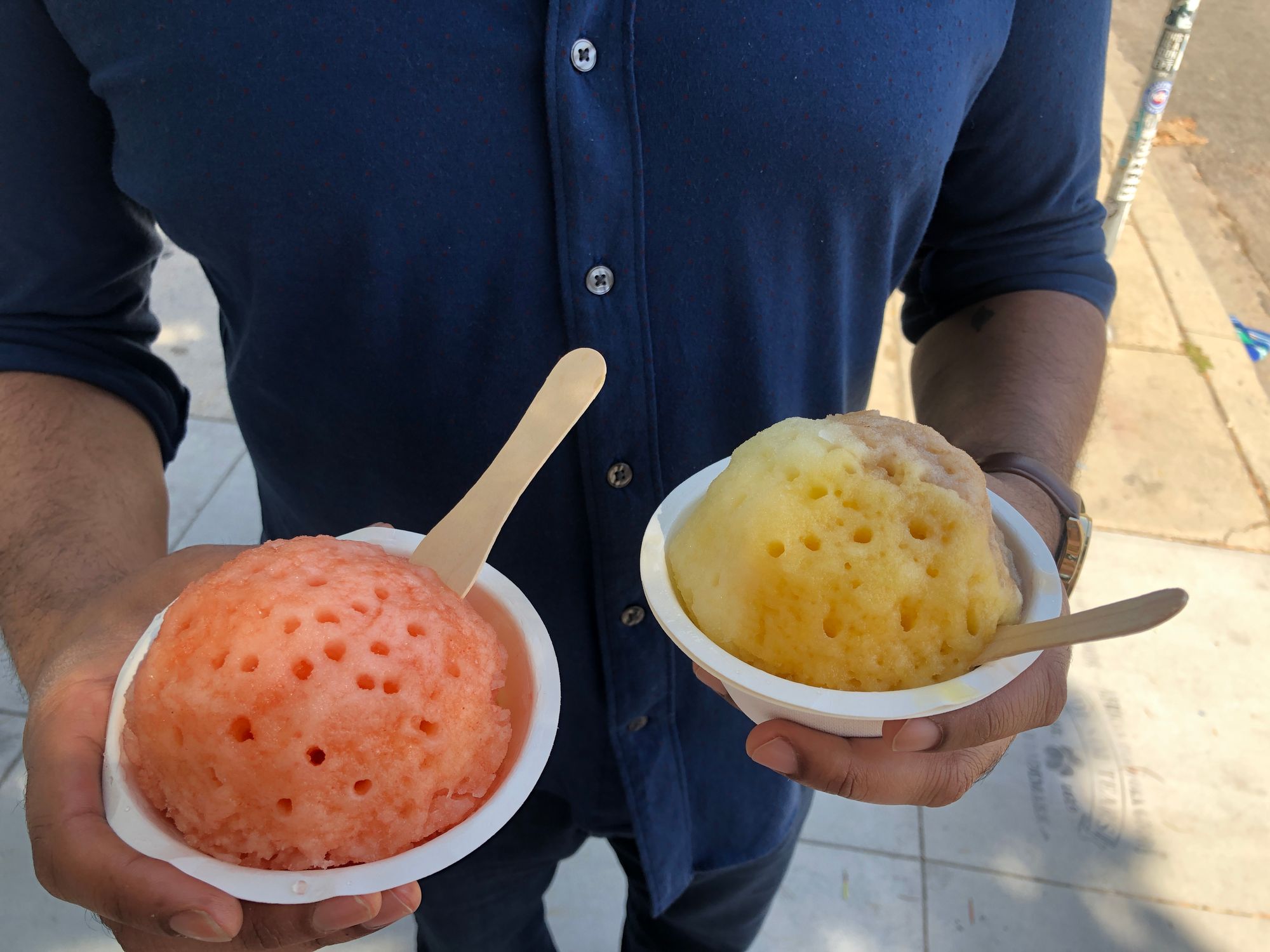 Ululani's Hawaiian Shave Ice: This is legitimate shave ice. (Not shaved ice.) Newbies will be pleasantly surprised by the texture, and the syrups are high quality. I particularly recommend the "Party in the Mouth" with tamarind, passion fruit, and calamansi. I can't even write about it without craving it again. (Los Feliz)
Find the previous weekend picks here.
Editor's note: I consider myself a journalist, not an influencer, so I do not accept free food and I do not tell restaurants who I am.
Hit the subscribe button on the right side of the screen to see the tiers and rewards, including personalized restaurant recommendations.
See the map of all How to Eat L.A. picks here.